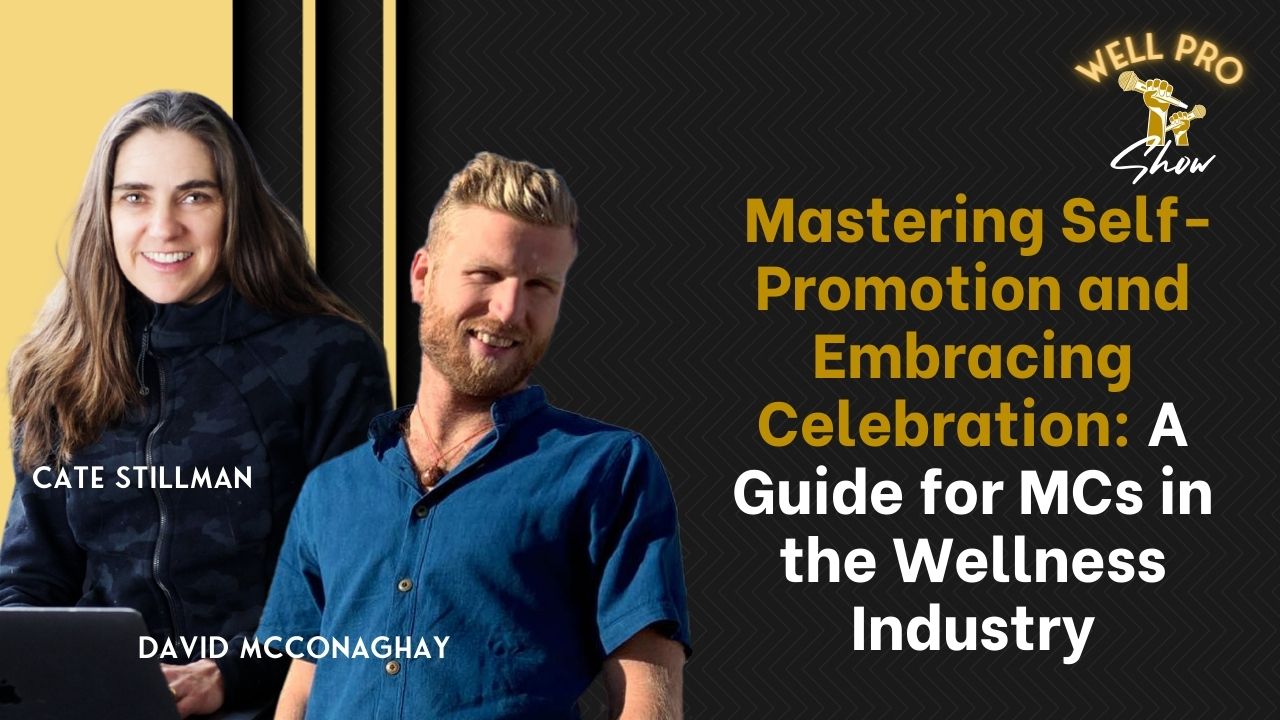 Mastering Self-Promotion and Embracing Celebration: A Guide for MCs in the Wellness Industry
In this podcast, Dave McConaghay, a wellness professional and board member of an Ayurveda organization, discusses his role as the MC of an upcoming Colorado Ayurveda conference. He seeks guidance on how to make the event impactful, engage attendees, and promote his offerings without overshadowing the conference's purpose.
What You'll Get Out of Tuning In
Insights into effectively navigating the role of an MC at a wellness conference.
Strategies for balancing personal promotion with the event's primary objectives.
Tips for creating a positive and engaging experience for conference attendees.
Practical advice on crafting impactful scripts and pitches to promote offerings.
Ideas for generating creative approaches to self-promotion while maintaining the event's vibe.
Understanding the importance of practicing self-promotion and preparing engaging interactions.
Highlights
Balancing MC Role and Self-Promotion
Navigating Self-Promotion Complexity
Creating a Festive Atmosphere
Overcoming Self-Limitations
Establishing Meaningful Connections
Reverse Engineering for Success
Innovative Promotion Techniques
Embracing Playful Promotion
Shifting Mindset
Quotes
"You're modeling the way for other MCs who are donating a third of their working hours in a year, if not more, to making an event happen, and you're showing them how to do that sustainably."
"Assume that It's actually really interesting… it goes to ideation and ideation, volume's key."
"This is your work. This is your spiritual path. It's not something else. It's like, this is it."
"What can we process together so that this organization, because if we don't thrive, it doesn't thrive."
Links
Get access to Uplevel Your Life here. Use promo code: UPLEVEL37
Get access to Lead Your Club here. Use promo code: LEAD37
This podcast provides valuable insights and practical advice for a wellness professional aiming to make an Ayurveda conference impactful and effectively promote his offerings while maintaining a balance between the event's goals and the attendees' experience. It emphasizes the importance of embracing self-promotion, reverse engineering desired outcomes, and fostering a lighthearted and authentic approach to engaging with the audience.