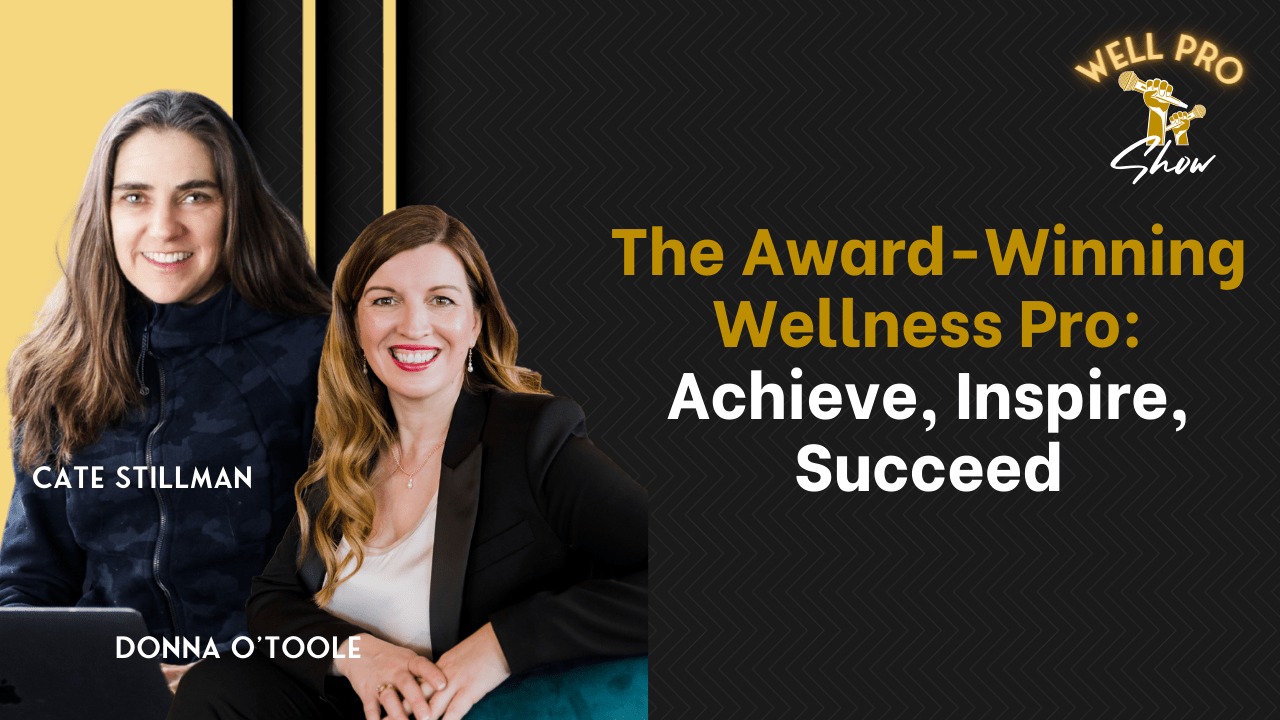 The Award-Winning Wellness Pro: Achieve, Inspire, Succeed with Donna O'Tolle
Welcome to the Wellness Pro podcast. In this episode, we're joined by Donna O'Toole, an award-winning entrepreneur and bestselling author. Donna is the founder of August Recognition, a global awards agency that helps individuals and businesses raise their profile and achieve valuable awards and recognition for their achievements. Listen in as we explore the power of awards and recognition for wellness professionals and how you can strategically position yourself for success in the world of awards.
What You'll Get Out of Tuning In
Discover the impact of awards and recognition for wellness professionals.
Understand the importance of building case studies and measuring your impact.
Learn how to choose the right awards and categories for your niche.
Gain insights into building consumer confidence through awards and reviews.
Explore the Awards Accelerator program and how it can help you succeed.
Highlights
Donna shares how wellness professionals often downplay their achievements and impact, and why it's important to seek recognition.
She emphasizes the value of measuring impact with your clients and shares tips on how to create impactful case studies.
Donna discusses the significance of consumer confidence in the decision-making process and how awards and reviews play a crucial role.
She introduces the Awards Accelerator program, an eight-week course that guides you through the process of winning awards, and how it can benefit solopreneurs and small businesses.
Donna talks about the importance of planning and preparation when entering awards, and how awards can open up new opportunities and communities.
Quotes
"It is not always about looking for a category that describes you; it's about looking for a category that describes the impact you're having."
"Start thinking now, okay, if I could just win one award, which award would that be? Is there an award I know about? Could I have a little Google?"
"Even the best companies in the world don't win everything. That was really lovely. It was always good to hear that back."
Links
Outro
Thank you for tuning in to this episode of the Well Pro Show. We hope you've gained valuable insights into the world of awards and recognition for wellness professionals. If you're ready to take your wellness business to the next level and unlock your true profit potential, schedule a free Unique Abilities Profit Consultation with Wellness Pro Academy today.
Don't miss this exclusive offer to discover the customized strategies that will guide your business to success. Visit WellnessProAcademy.com to sign up and unleash your Unique Abilities for a Profitable Wellness Business.