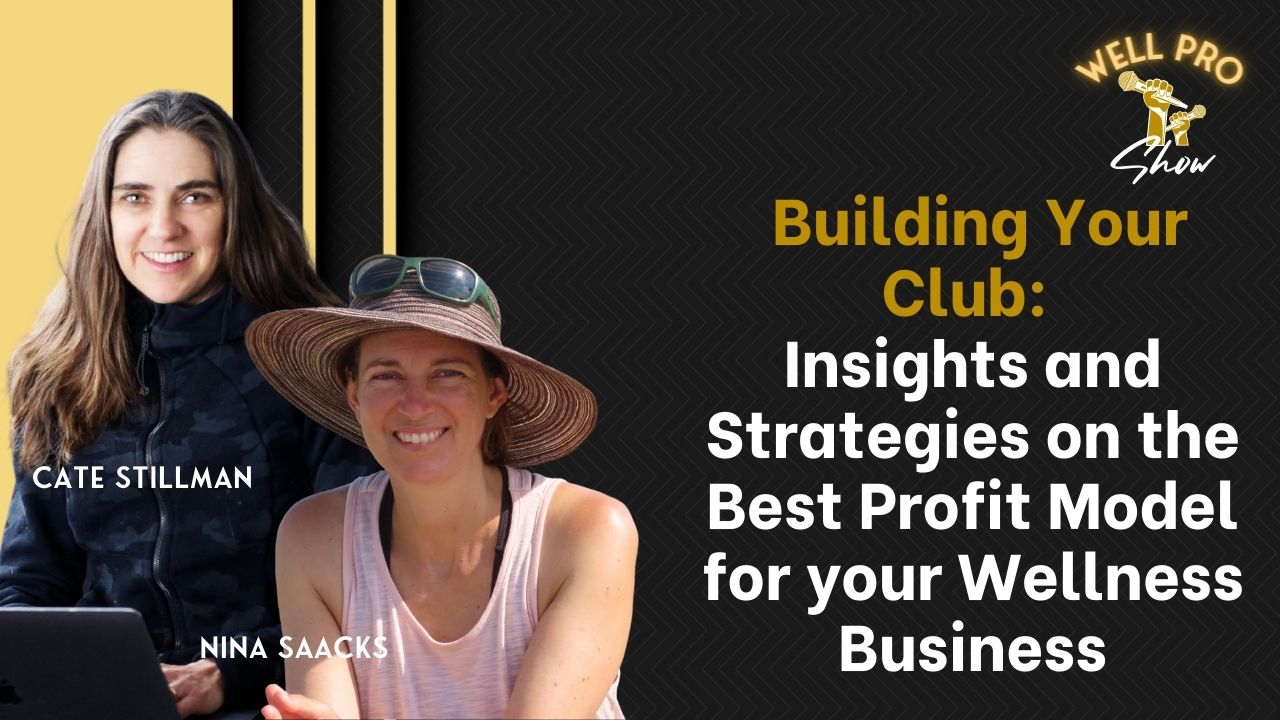 Building Your Club: Insights and Strategies on the Best Profit Model for your Wellness Business
Welcome to the Wellness Pro podcast where Nina Saacks, a dedicated wellness entrepreneur, embarks on an illuminating journey with Cate Stillman. Nina shares her vision of building a wellness club, an experienced hand in the wellness business realm, and offers expert guidance to refine her strategy. Join us as they dive deep into the process of crafting a wellness club that thrives, from cultivating a crystal-clear vision to creating powerful funnels that resonate with potential members.
What You'll Get Out of Tuning In
Valuable insights into building a successful wellness club.
Expert guidance on defining and refining your club's vision.
Strategies for identifying and connecting with ideal members and hubs.
Deep understanding of crafting effective and resonant funnel experiences.
Insights for leveraging the power of FOMO (Fear of Missing Out) in your funnel.
Inspiration for taking your wellness club vision to new heights, whether you're a seasoned entrepreneur or just starting your journey.
Highlights
The importance of building a community of belonging and becoming is emphasized.
Advises on defining the "right people" for your club and how to communicate this to potential members.
The significance of focusing on the vibrational level of your vision and daily practices is discussed.
Emphasizes the importance of continually asking how you can help potential members find your club.
The concept of a "hub funnel" for different types of hubs and avatars is introduced.
FOMO (Fear of Missing Out) is highlighted as a powerful tactic for attracting and retaining club members.
The ultra-social nature of humans is discussed, emphasizing the benefits of belonging to a wellness club.
Quotes
"Your vision is the compass that will guide your wellness club's journey." – Cate
"Initiating change isn't always easy, especially when people haven't caught up to your vision." – Nina
"Humans are inherently ultra-social beings; the right club can offer a richer experience than going solo." – Cate
Links
Tune in to explore the intricate world of building a successful wellness club and uncover the secrets to unlocking your unique abilities in the realm of wellness entrepreneurship.